THE SINGERS (
bios in order of appearance):
JESSCHELLE:
JESCHELLE was born and raised in Long Beach, California, she has been singing and playing the piano since age three. JESSCHELLE has won several 1st place titles in state/regional vocal and piano competitions. During her high school years, she landed lead roles in musicals such as "Godspell," "You're a Good Man Charlie Brown," "Crane Wife," and later helped direct the music for the high school production of "Into the Woods."
After graduating from the University of California at Irvine, JESSCHELLE decided to take her music career to the next level. In just one year, JESSCHELLE has performed on several stages including NBC's "America's Got Talent," MTV's "My Own," CBS's "The Late Show with Craig Fergusson" and AOL Sessions with Mario Vazquez, and was recently a featured vocalist on NBC's hit show "The Singing Bee". JESSCHELLE is also a featured artist on several Catholic albums, some of which are played on the radio all over the U.S. today. She has established contacts with several producers and musical directors in the industry who have worked with popular artists such as Celine Dion, Stevie Wonder, Christina Aguilera and more. JESSCHELLE works with these industry professionals today as they help produce her own original music.
Website:
http://www.myspace.com/jesschelle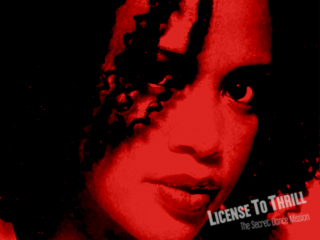 LISA FRAZIER
:
LISA FRAZIER has been singing ever since she can remember. At the age of twelve she started performing around the Washington D.C. area. LISA majored in vocal performance at the prestigious Duke Ellington School of the Arts in Washington, D.C. When Lisa fell in love with the classics she decided to further her education at the prestigious Oberlin Conservatory of Music, where she received a full scholarship. After college, LISA formed a group called "LACE" and got signed to Wing/Polygram Records ("Shades Of Lace"). LACE was featured in various magazines, television and radio shows as well as various tours throughout the world. LACE had a top 10 Billboard hit "My Love is Deep".
The single "Somewhere Tonight", from her album "Heart Of Gold" (UDP/Universal), received rave reviews and reached top 5 chart positions in many countries throughout the world. LISA has performed and recorded with Boz Scaggs, Ray Charles, Rick James, Usher, George Howard, Eddie Money, Stevie Wonder, Johnny Gill, Boy George, Tom Jones, Jennifer Lopez and many others. and many others. LISA feels honored and blessed to be able to share her gift of song.
She looks forward to touching many more hearts and spreading universal love through her music.
Website:
http://www.myspace.com/lisafraziersinger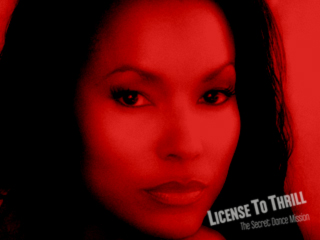 VANN:
VANN (Johnson) is a singer/songwriter/actress who can mix it up with a jazz trio, reach into the sublime space of a symphonic orchestra, light up a rock concert venue, or sparkle on the big screen. She is an astonishing performer. Both young and mature audiences are mesmerized by VANN's voice as she plumbs the depths of her soul to bring that little extra to a song.
In her native Michigan VANN was always surrounded by family and friends that were multi-talented musicians. VANN began singing and performing at a young age, exploring all genres of music, including gospel. But her unique range of vocal skills derives from touring internationally and performing with symphony orchestras. VANN garners rave reviews from critics and audiences alike when she performs. Whether singing with the San Diego Symphony (soprano soloist, "Porgy and Bess"), sizzling in a duet with R&B balladeer Michael Bolton, tugging at your heartstrings -- as she did when she performed "Love Is All" with Yanni and his orchestra in front of the Taj Mahal, VANN continues to delight and mesmerize audiences all over the world. VANN now lives in Los Angeles, California.
Websites:
http://www.vannjohnson.com
http://www.myspace.com/vannjohnson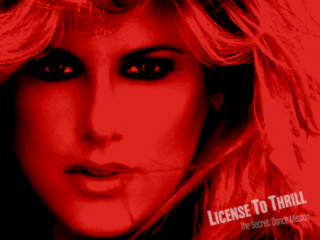 CHARLY:

CHARLY is the newest glam pop/rock chick on the scene with killer locks, legs, looks, and lungs. Think Heart + Gwen + Blondie. She's played before audiences as large as 40,000 people at venues including Madison Square Garden, the Staples Center, Citizens Bank Park, the Wachovia Center, the Great Plaza at Penn's Landing, and the Tropicana Hotel & Casino.
CHARLY took the Grammy stage for the first time, backing-up Gnarls Barkley at the 2007 Grammy Awards, and you may have seen CHARLY Rock the Vote on MTV, rally support for Alex's Lemonade Stand Foundation for pediatric cancer research, and rev up rowdy fans at Knicks, Sixers, and Phillies games on the East Coast.
After opening for Chris Brown and Buddy Guy, debuting on XM Satellite Radio, and working with prominent Grammy award-winning musicians, songwriters and producers including Eric Bazilian (Cyndi), George Merrill (Whitney), Michael Jay (Celine), Joe "the Butcher" Nicolo (Lauryn), Kenny Gamble (Dusty), Bunny Sigler (Patti), and Russell Faith (Barbra), this Ivy League Philly songstress headed West to share an edgier sound ~ and make some serious music. Her new project is called "21st Century Girl" and you can hear some of her recent co-writes on MTV, The Disney Channel, and on some upcoming high-profile DVD motion picture releases.
Websites:
http://www.21stcenturygirl.com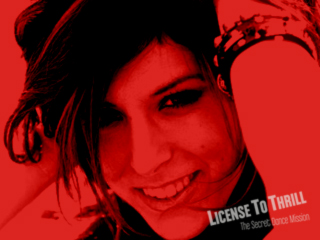 ALEESHA:
ALEESHA started taking vocal lessons at age six and quickly took on a love and dedication to it. She performed in "Annie", in the California Ballet's "Nutcracker" and in "The Sound of Music". She sang on the famous stages of Pasadena Civic Auditorium and Phoenix Symphony Hall. ALEESHA soon also went into acting and was cast in small parts on "Dave's World" on CBS, Sci-Fi channel's "Invisible Man," Universal's "Bring it On," and Nickelodeon's "The Amanda Show." ALEESHA appeared in numerous commercials such as Sea World, Sharp Hospital, and Paramount Parks.
At age 13, ALEESHA transitioned from musical theater to classical training where she learned arias and expanded her vocal range. Due to her hard training she received a vocal scholarship at Chapman University. ALEESHA was soon discovered by various songwriters and producers. She has worked with Pussycat Dolls' and Jessica Simpson's songwriter Kasia Livingston, "High School Musical's" Eddie Galan and Drew Lane, Grammy Award winner and "A Mighty Wind's" Jeffrey (C.J.) Vanston just to name a few.
Several of her songs have been featured in episodes of "Damages", "Melrose Place", "Plain Jane", "Smallville", "High Society", "The Young and the Restless", "Greek", "Speed Dating" and other TV shows and films.
ALEESHA released two singles "Love's A Boomerang" and "Summerlove" and is currently working on her first full length CD album entitled "Boom Boom Boom".
Website:
http://www.aleesha-music.com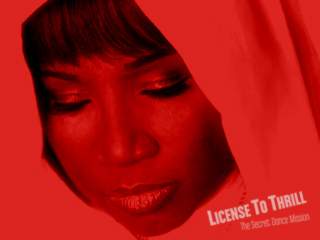 PEPPER MASHAY:
Mostly influenced by the music scene of the 70's, PEPPER MASHAY was originally planning on becoming a journalist. But everything changed once she started to get up on stage to perform her own songs.
After moving and becoming a session singer in LA, PEPPER has sung for such artists such as Tina Turner, Cher, Mick Jagger, Keb Mo, Celine Dion and many others. But it didn't take long for PEPPER MASHAY to step out of the shadows and into the limelight.
In 2000, PEPPER MASHAY exploded on the music scene with her hit "Dive In The Pool" (the unofficial song from Showtime's "Queer As Folk"). In '05 PEPPER released "Send Me An Angel", the classic 80's Pop hit
with a remix from Dave Aude, and "Beauty Shop" from the MGM movie featuring Queen Latifah. Her '07 release called "Lost Yo Mind" went #1 on Billboard's Dance Club Play Chart. Her new song "Does Your Mamma Know" has just been released on her own label "Freckle Bandit Records. It's been
a long traveled road but for PEPPER it's been a road well worth it. "No matter how long it takes," advises PEPPER, "never give up your dreams".
Websites:
http://www.peppermashay.com
http://www.myspace.com/frecklebandit